eWOW Co-founder Shweta Mogha on "As Diverse As Two Peas" podcast
eWOW Founder Rashim Mogha Inducted in Alameda County Hall of Fame
eWOW And Rashim Mogha Featured On Business Chief USA Cover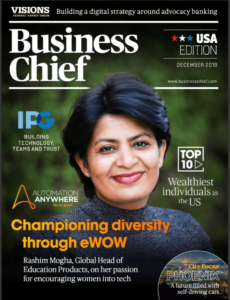 Rashim Mogha is clearly the woman to watch. Founder of eWOW (empowered Woman of the World) initiative, a keynote speaker, author and equality influencer has just been awarded Woman of the Year 2019. This is the third award Mogha has won in 2019 alone, having also been recognised as a Woman of Influence for Silicon Valley, as well as winning the Women Empowerment: Game Changer Award for her eWOW initiative that empowers women to be successful and her career achievements. Read more here.
*Rashim Mogha And Shweta Mogha, eWOW Founder's Featured By Regalix TV*
*eWOW Founders Shweta Mogha And Rashim Mogha Featured In Silicon Valley Business Journal*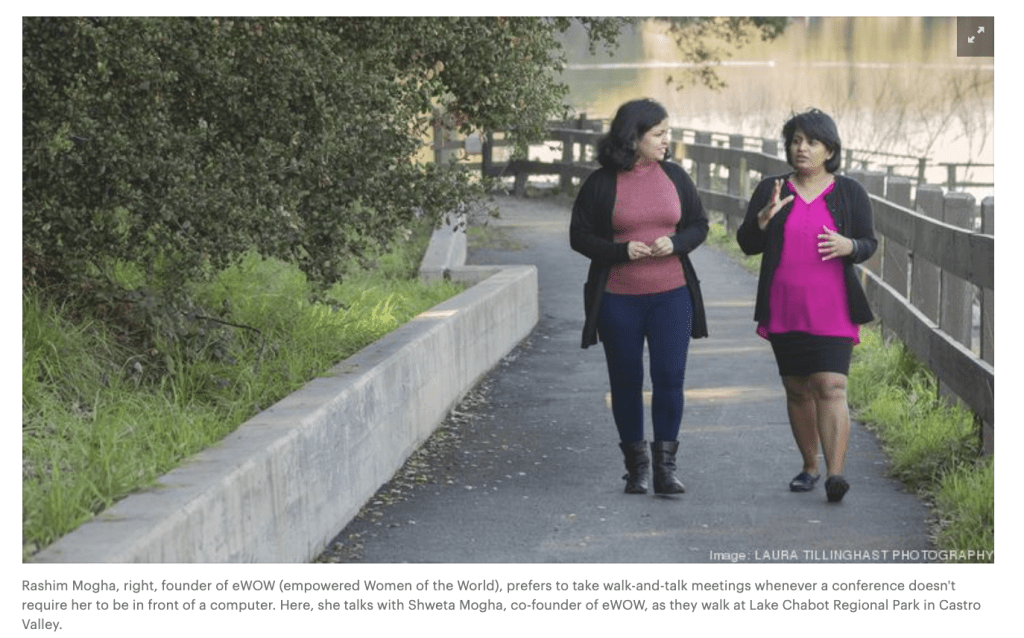 A REMINDER FROM RASHIM MOGHA, FOUNDER OF eWOW: WORK IS A SUBSET OF LIFE, NOT ITS EQUAL
While amassing almost two decades of tech-industry experience with companies like Amazon Web Services and Oracle under her belt, Rashim Mogha developed a following as a keynote speaker.
The Delhi native, who moved to the U.S. in 2005 to avoid what was to be an arranged marriage, put her work and life experiences together in 2018 by both founding eWOW (empowered Women of the World) — an intellectual platform geared to encourage women within the executive ranks to visualize their success — and publishing a book on the subject.  Read more.