Empowering You to Unleash Your Potential!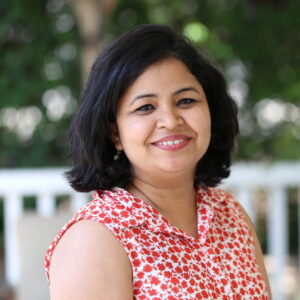 Shweta is a certified career and life coach by International Coaching Federation (ICF) and Coactive institute of coaching. She brings with her over 20 years of experience leading organizations for global companies like Meta (Facebook) and Amazon. Passionate about diversity and inclusion, Shweta offers executive coaching solutions to increase personal effectiveness, develop leadership skills, and build successful careers.
Through strategic questioning and deep self-exploration, Shweta works with her clients to identify their strengths, align their passions, and helps them to overcome self-doubt. She uses a holistic approach to unblock mindsets that keep people from being the best version of themselves.

Shweta has been a coach of mine, and I have greatly enjoyed our sessions. I appreciate Shweta's focus on helping me identify areas of most critical development needs given my career trajectory and
aspirations. She has an amazing skill for helping me find the solutions and commit to specific actions to ensure that there is a lasting behavior change. Thank you so much, Shweta!
–Svetlana Fenichel, Special
Olympics
What do you want from a career coach: a sounding board, a trusted ally, an experienced teacher, a
champion? Shweta has this in heaps. Through an extremely serendipitous circumstance, I found Shweta at the cusp of a major career change and she really came through – helping me prioritize, build the right perspectives, and execute for success. What I really liked is how comfortably and smoothly Shweta was able to stay lock step with me through the transition – always finding the top of mind and helping me think through. She was my Patronus. Highly recommend!
–Amit Butala, Meta (Facebook) 
It has been a pleasure working with Shweta. She is a very intuitive, well-trained, kind, and an effective coach. She asks the right questions to help with personal and professional growth. She holds space very well and creates an environment for clear communication.
–Jacqualyn Jackson, Lead Inspector
Shweta is an extremely talented coach. She helped me in seeing my blind spots, understood my feelings and enabled me to break my imposter syndrome. She asks really powerful questions and takes you deeper. She guides you to understand what truly your heart desires. Under her guidance, I was able to get the job which I was seeking in just 3 sessions. Highly recommend her as a career coach.
–Shalini Srivastava, Reliance Retail